Phoenix Coyotes
As most hockey fans may know, the Phoenix Coyotes are losing money every single year and the loses have been increasing in huge increments as seasons go by no matter how well their team's performance is. The worst recorded financial loss came just last year with an excess of $25 million down the tubes and the first question that comes to everyone's mind is why are they even still playing in that barren desert? The answer is simple, the NHL still wants this failing team to remain in Glendale, AZ. As the NHL announced their rescheduling of the forfeited 2013 Winter Classic between the Detroit Red Wings and the Toronto Maple Leafs to New Year`s Day 2014, they also mentioned that they are adamantly interested into keeping the Phoenix Coyotes Franchise in Glendale despite negative media attention and the criticism from other NHL owners about their intended outlook and I don`t blame the owners one bit as they each have to pitch in their recorded profits to bail this team out and keep it running. Since the NHL took over the franchise in 2009, there has been a ton of court stalemates, bid proposals from interested buyers and even legal battles on what to do with the franchise. I personally don`t understand why Gary Bettman and the NHL would want to keep this team in Phoenix but one thing I know that needs to be done is that there needs to be a court appeal by someone interested in buying the Coyotes about allowing the NHL to irresponsibly run this franchise as it affects all 30 NHL teams because they are in a collective bargaining agreement. When billionaire Jim Balsillie wanted to buy the franchise so he could move it to Hamilton, the NHL refused to allow the sale to go through and got help from a U.S. bankruptcy judge to solidify all legal rights for the NHL to take control of the team. Since then there have been many purchase proposals from various investment firms to control of the franchise but only to move it elsewhere and that's why the NHL is still keeping this franchise in Phoenix. Unless there is another court battle about the sale, the judge might think twice this time about allowing the franchise to stay because of the recorded financial losses, poor economic state of Arizona and the disapproval from the NHL owners on the sale. We will find out this off-season whether the Coyotes can hang on to their place in Phoenix or sent packing to a different town.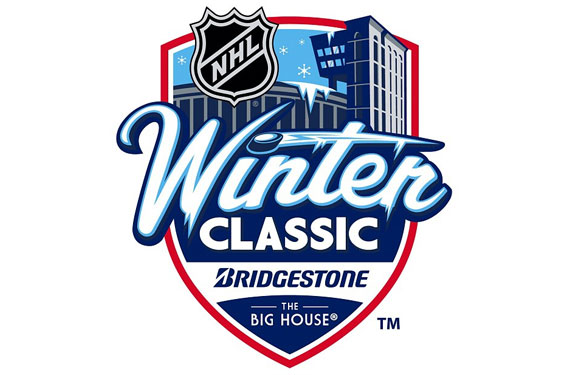 NHL Winter Classic 2014
As I mentioned earlier, the Toronto Maple Leafs and Detroit Red Wings will play January 1st, 2014 in Detroit but now there has been interest by the Los Angeles Kings of all teams to host an outdoor game against the Anaheim Ducks in Los Angeles. My question is it even possible to host a hockey game outside in a very warm acclimatized city such as L.A. Surely they wouldn't be mentioning this unless they the technology and capability to do it. One thing for sure is that it`s going to take a lot of air conditioning keep that ice cool. Maybe there will be dry ice imported from Antarctica to keep the rink from melting as fast, who know`s? I seriously don`t know what they have in mind but I would like to find out! Of course the major issue involving this (besides how they are keeping the rink from melting) is having too much of a good thing. The NHL and participating franchises have been very successful in all of the Winter Classics hosted since the very first one in 2008 and whether they want to expand into having 2 or 3 winter classics a year instead of one is an important question. The negative just of having multiple Winter Classics is that the novelty might be worn out as soon there have been a few games played outside in just a span of a few short days but the upside is huge as teams that have participated in the Winter Classic have made very lucrative sums in just a couple of hours during the big game! The memories from the people have been to the Winter Classic say that it is a once in a lifetime experience with much joy and elation. My personal vote would be to support multiple Winter Classic games per year but I think they should be rival teams or past Stanley Cup competitors like Detroit versus Pittsburgh or Philadelphia facing Chicago, what an epic battle that would be. Once again that is an issue that needs to be decided by this summer in order for something to happen.
One more thing, I also have a sneak peek of these very sleek jerseys that have just been unveiled!