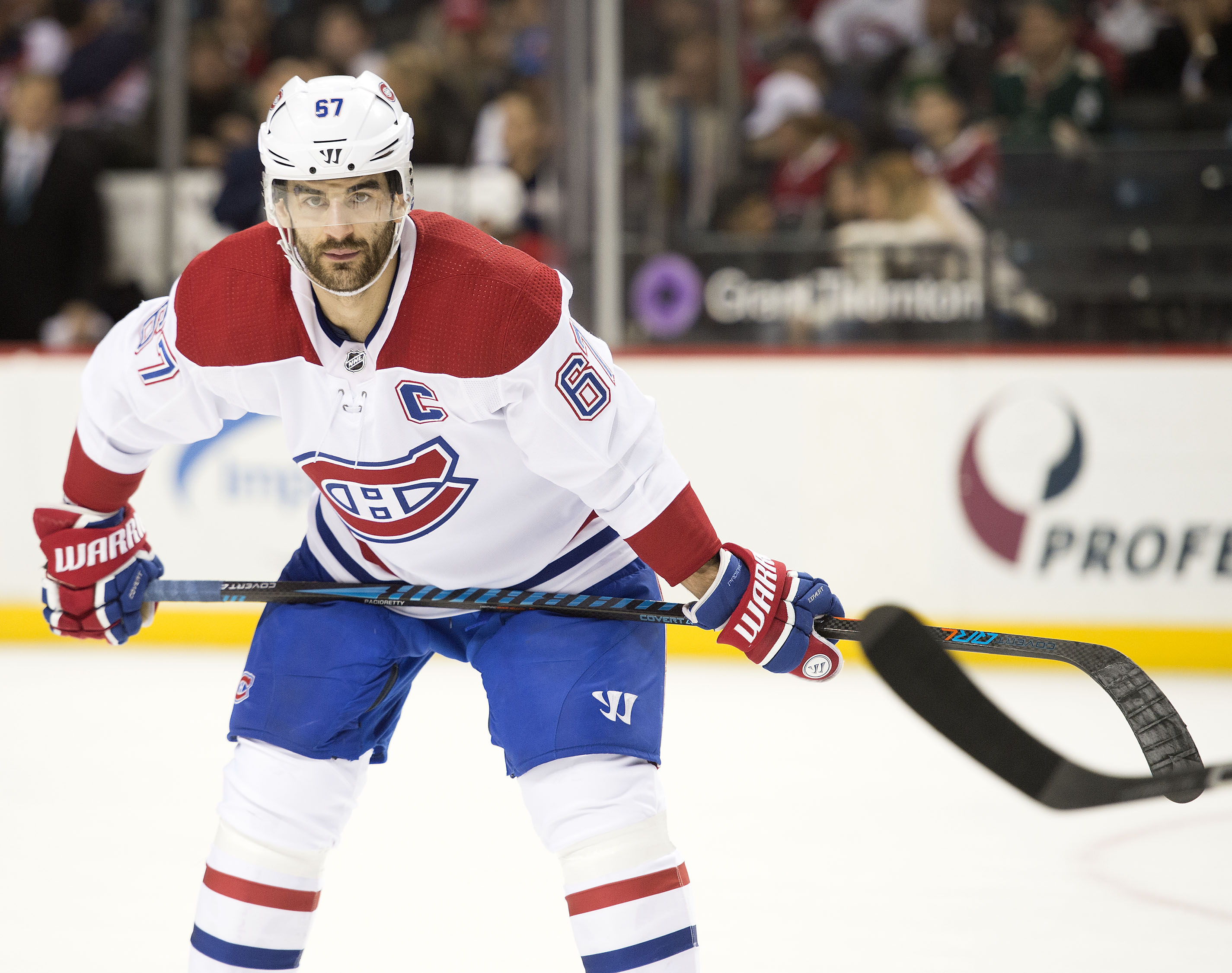 It finally happened! Max Pacioretty, 29, was dealt to the Vegas Golden Knights, in exchange for winger Tomas Tatar, top prospect Nick Suzuki, and a 2019 2ndround draft pick. The Knights acquired Tatar in a trade with the Detroit Redwings back in February, paying a steep price to. A 2019 1st, 2nd, and 3rdround pick, for a guy who was a healthy scratch in 12 of Vegas's playoff games last year. It makes you scratch you head around the thought process GM George McPhee had with this trade. The Knights lose Neal, and Perron in Free Agency and add Paul Stansty, and Max Pacioretty, not bad for a team who went to the Stanley Cup Final in their inaugural season. Montreal trades their beloved captain and get prospect center depth they have lacked for years. With Suzuki, Kotkaniemi, and Poehling, the future center depth is starting to become more clear for the Habs.
Pen to Paper
Winnipeg Jets star winger, Blake Wheeler got a huge pay day last week. The 31-year-old signed a 8 year/41 million dollar deal, an average salary of 8.25 per season. Wheeler, coming off a dominant campaign last year where he set career highs in assists (68), and points (91). The Jets now have Schifele, Wheeler, Hellebyuck, and Ehlers all locked up for the next six seasons. The Jets are due is pay Kyle Connor, and stud Patrik Laine big bucks next season. Are the Jets the next dynasty on the rise in the NHL?
Stevie Why?
A shocking development on twitter saw TSN's Bob Mackenzie tweet out this this AM;
https://twitter.com/TSNBobMcKenzie/status/1039560936208576512.
With training camp right around the corner its rare you see something like this. Yzerman had this to say on his departure from the team; "[I believe in] doing what I think is the right thing," Yzerman told reporters on Tuesday. "I believe I've done that. In that sense it made it an easier decision. It's what's right for the Tampa Bay Lightning and what's right for me personally and professionally." The Lighting are the odds on favorite to win the Stanley Cup this year and Steve Y has been a huge part of that. 
As Advertised
Vancouver Canucks top prospect Elias Petterson did not disappoint this year at the Penticton Rookie Showcase. The 5thoverall pick in 2017, showed his elite release scoring four goals and tallying 3 assists in the two games. Coming off an MVP season in the SHL and becoming the youngest player in SHL history to lead the league in points, Petterson is showing the Canucks Brass that they made the right choice going off the board to select the 6' 2 170-pound Center.
Nurse Holding Out?
Edmonton Oilers defenceman Darnell Nurse are far apart in negotiations, and with training camp a few days away, it makes you wonder if both parties will get it done in time for the regular season. A contract holdout is the last thing the Oilers need, they lost Andrej Sekera for the season with a torn Achilles. That being said big contracts to Lucic, Nugent-Hopkins, McDavid, and Draisaitl, are making it tough to pay the Restricted Free Agent. If I had to guess I would say Nurse makes around 6 million with his new deal. The Oilers got some work ahead of them!
Ramsey… This guy Lol
When Jacksonville Jaguars Cornerback Jalon Ramsey said he could crack an NHL squad if he had 6 months to train, I laughed. First of all, the guy as never skated in his life. Ever. NHL players didn't hold back when asked about it. "Good luck, no chance" a few players said. I think a NHL player would have far more success on a football field, compared to a football player on ice, that being said I would love to see Ramsey attempt to skate. For now, stick to football Mr. Ramsey